¡SIERRA, TEQUILA DE MÉXICO!
¡Hola! We are Sierra, original Mexican Tequila produced by the fourth generation
family owned Destilerías Sierra Unidas in Guadalajara, Jalisco, Mexico.
¡OH MY AGAVE!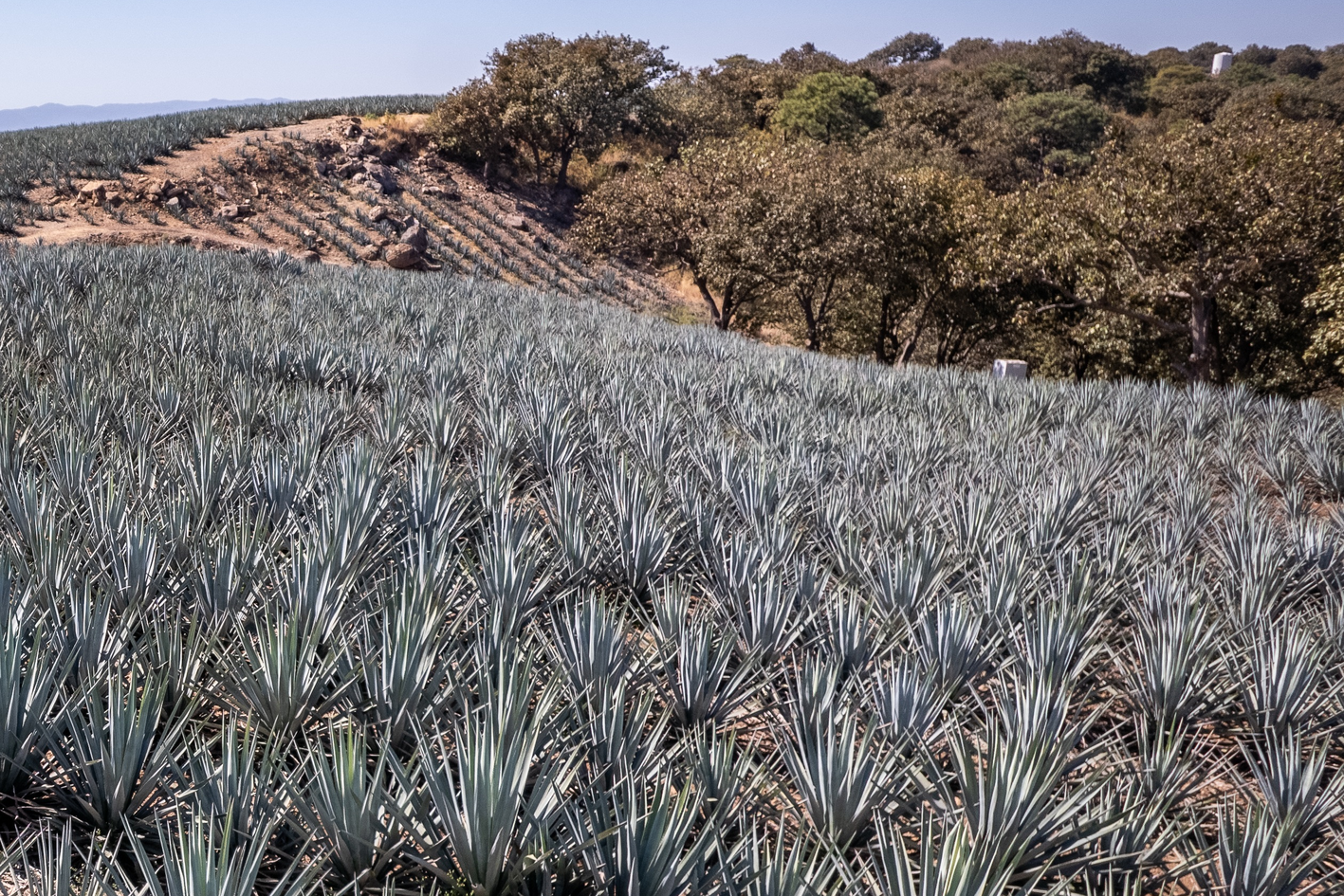 You're probably wondering: What is Tequila made from?
The base for every Tequila is the Mexican agave tequilana Weber variedad azul, also called blue agave or agave azul.
¡TAKE YOUR TIME!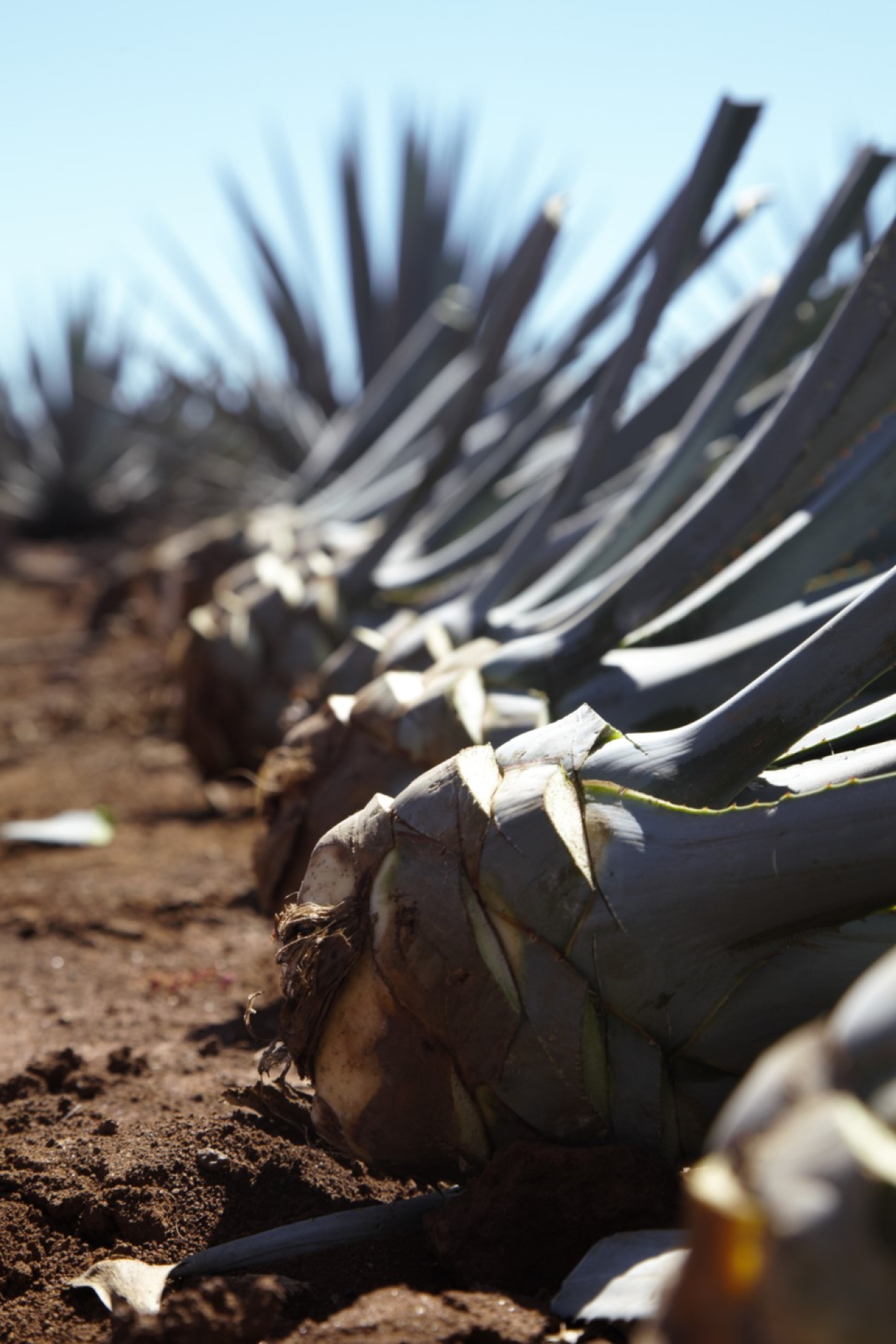 Agave plants are unique and special - just like us.
Agaves ripen very slowly. Depending on the climate and the conditions, it takes between 5 and 7 years for a baby agave (hijuelo) to be ripe and ready for the Tequila production.
That is why we select only the best hijuelos , which are already 3 to 4 years old, before being planted by hand in our fields.
¡NATURAL FERTILIZERS!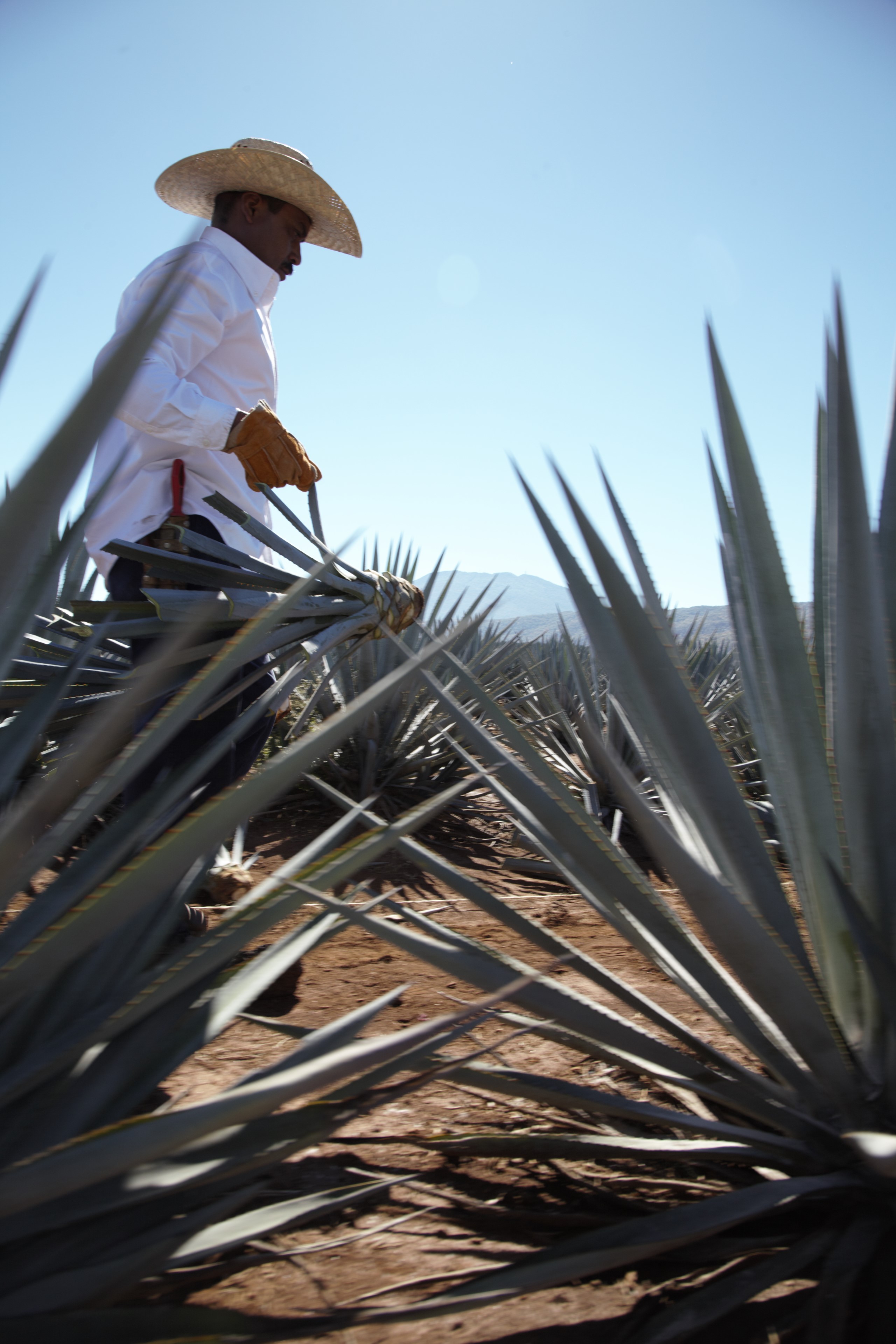 We like it genuine, natural and authentic.
That is why we use only natural fertilizers and natural pesticides.
¡300 AGAVE-LOVERS!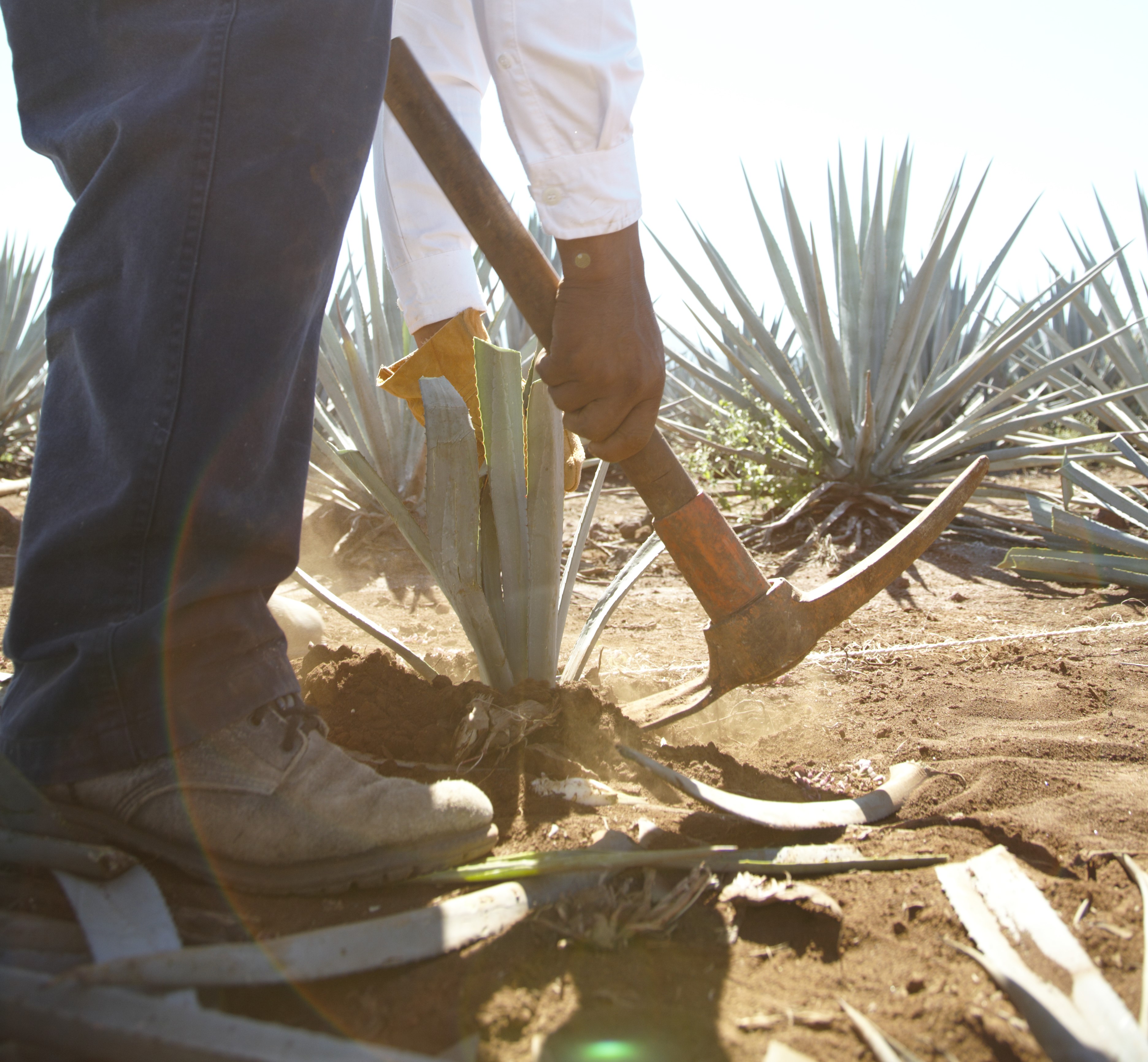 We permanently employ 300 agave-lovers to make sure the agaves can grow to perfection.
Being in charge of growing agaves means to evaluate the soil, select the best baby agaves, plant the agaves, and to take care of the agaves during the growing period. Finally the Jimadores (professional agave field workers) harvest the agaves before bringing them to the distillery.
After years of heartfelt nurturing of the agave plants, they are finally ready for their transformation into the finest Mexican Tequila.
¡1.600 METERS ABOVE SEA LEVEL!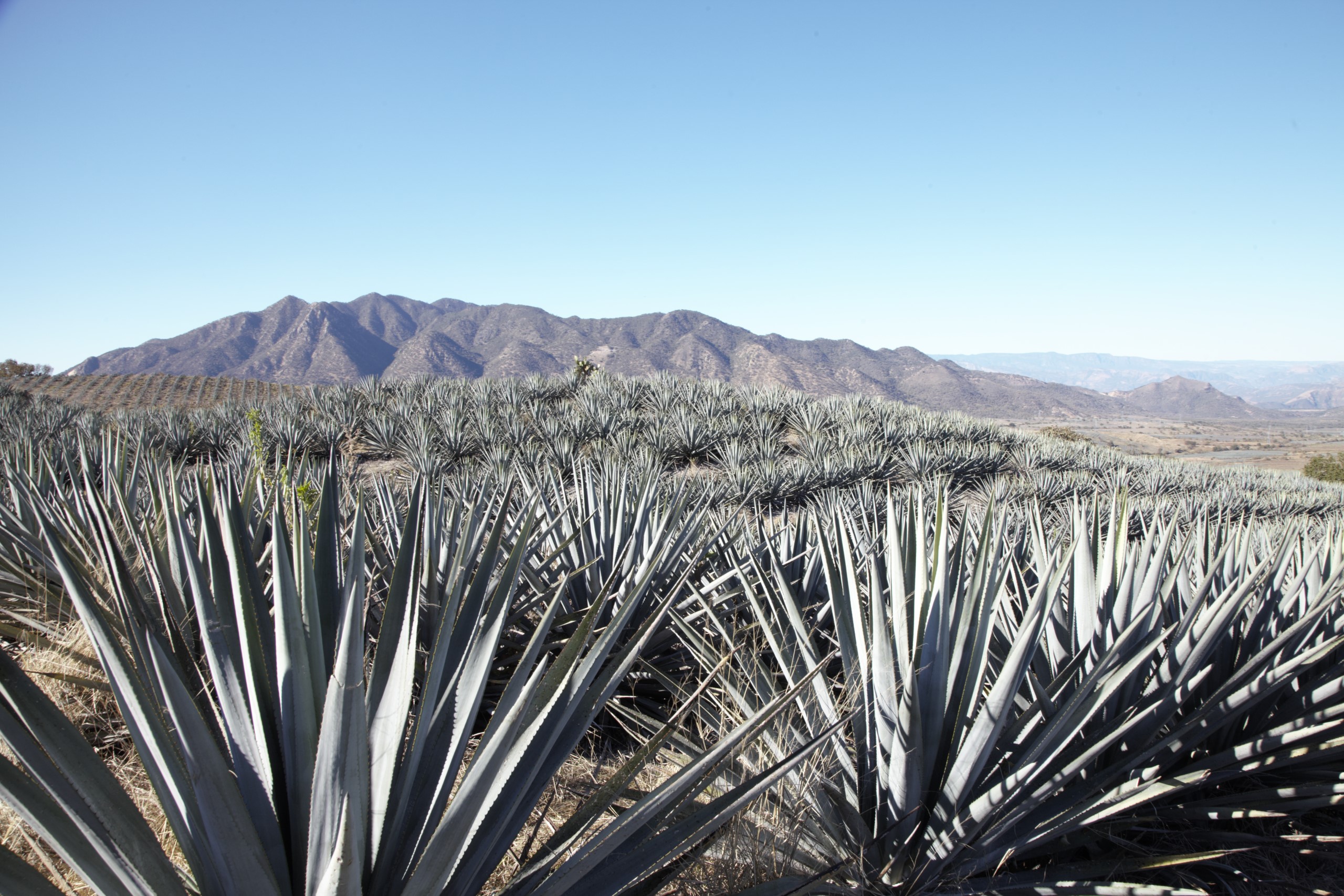 Where the blue agave feels most alive? On top of the world!
The agaves we use come from the valley and highlands around Guadalajara in Mexico, where they grow at an altitude of around 1.600 meters.
The area is known for its intensive, mineral-rich red soil, and ideal climate - the perfect environment for the agave azul.
¡HARVESTING AGAVE
IS A HAND-JOB!
It's all in the sugar, baby! When the agave has reached the perfect sugar content, it is ready to be harvested.
To do so, the Jimadores use a very sharp tool called Coa. With the coa, they dig out the agave plant before shaving off the leaves. As a result, the piña (Spanish for pineapple) is revealed and the Jimador is finishing the pina depending on the product being made.
Depending on the Tequila we want to produce, we shave the agaves either very close for a smooth taste or we shave them more coarse for a bold taste.
¡HURRY UP NOW!

Fast and fresh: After harvesting the agave piñas, we bring them to the distillery in one piece - as fast as possible.
We want to make sure the piñas are absolutely fresh before starting the Tequila production process.
¡COOKING BABY!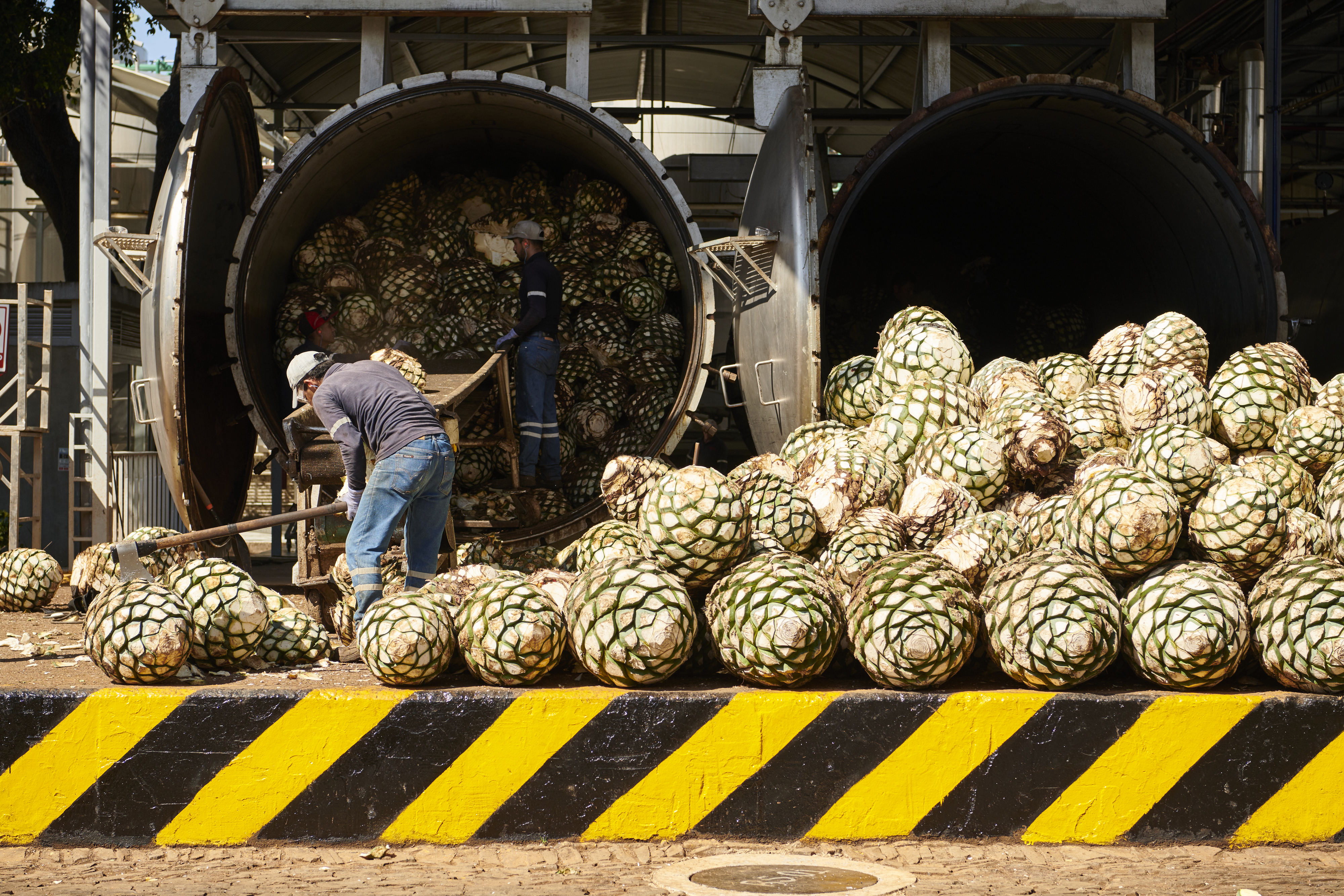 Now it's time: The Tequila production starts!
At the distillery, each piña, which can weigh up to 80 kilograms, is hand-chopped into pieces before being cooked in stainless steel ovens with low steam pressure.
We cook the agaves for around 24 hours.
¡GET THAT JUICE!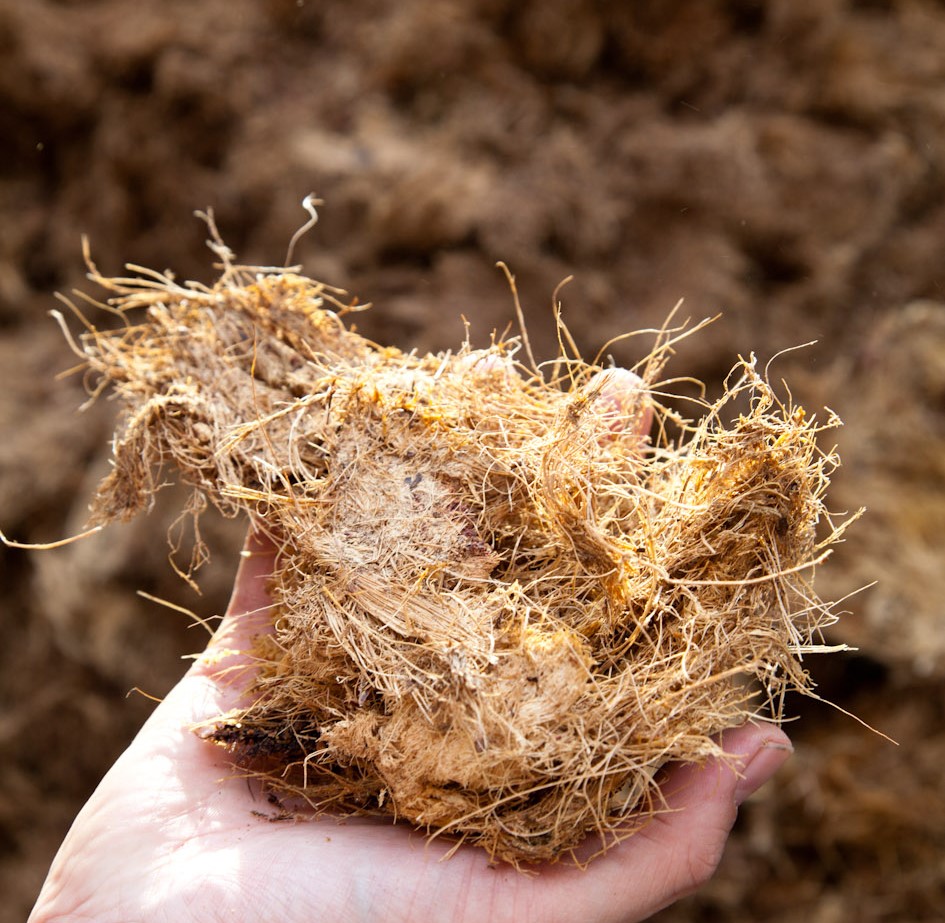 After cooking, the agave piñas are soft. The cooking process transformed the fructose into sugar. Now we firmly squeeze the cooked piñas to get that sweet agave sugar.
And ta-da: We have the base of every Tequila.
¿TEQUILA OR
TEQUILA 100% DE AGAVE?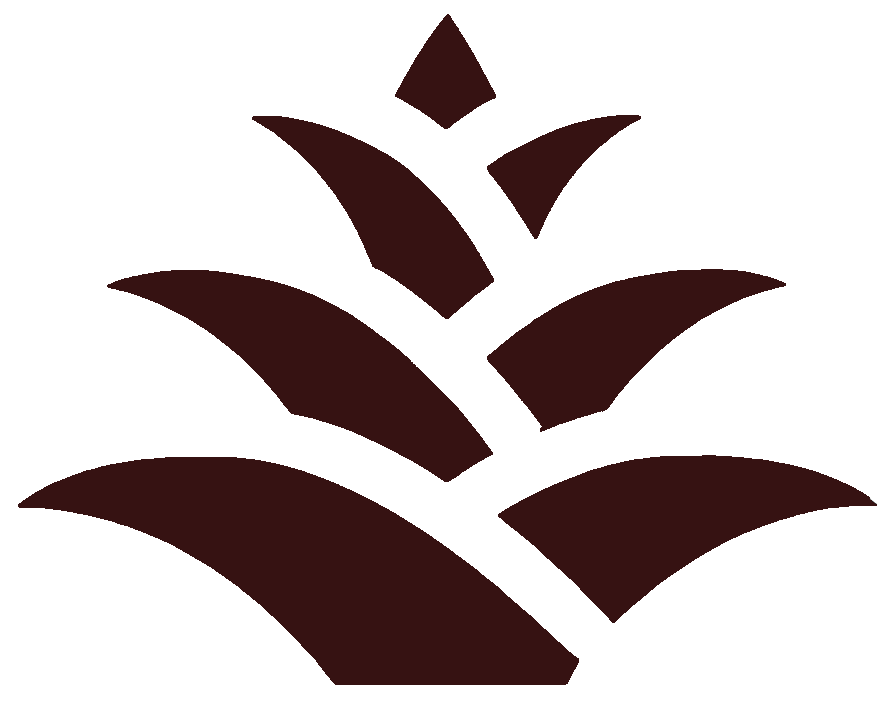 There are two official types of Tequila. One is called Tequila and the other one is called Tequila 100 % de agave.
What is the difference between these types of Tequila, you ask?
It's like this:
By law, Tequila is produced with a minimum of 51 % agave juice, Tequila 100 % de agave with a minimum of 100 % agave sugars.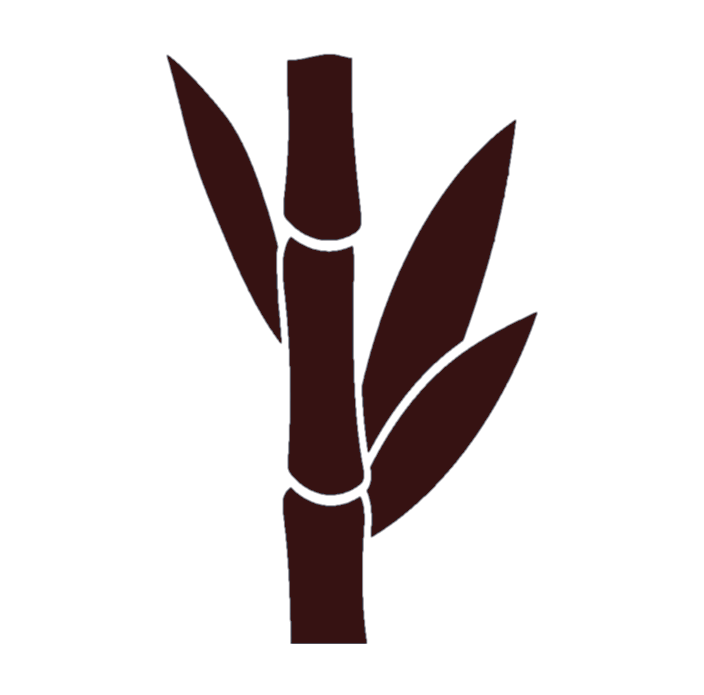 So what's the rest in Tequila besides the agave sugars?
The remaining ingredients of Tequila can be sugars from agricultural resources.
We voluntarily pushed the Tequila standards up.
For Sierra Tequila, we go above the required minimum of 51 % agave sugars and and we use high quality sugars from Mexican sugar cane.
TEQUILA
65% agave juice
35% sugar cane juice
TEQUILA 100% DE AGAVE
100% agave juice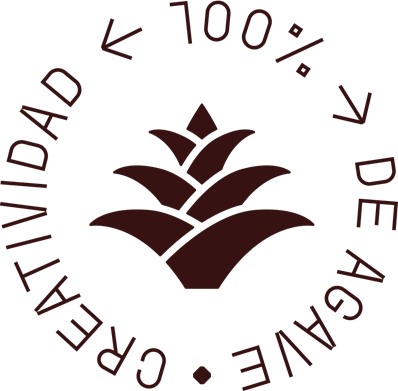 Due to the blend of agave and Mexican sugar cane, Tequila provides a bold and well-balanced flavour profile.
This is the right choice if you like to consume Tequila pure as a Tequila shot.
Tequila 100 % de agave has an edgy flavour profile with the pure taste of agave.
This is the perfect Tequila if you make great Tequila drinks like Margaritas and you want the agave notes to stand out.
¡LET NATURE DO ITS MAGIC!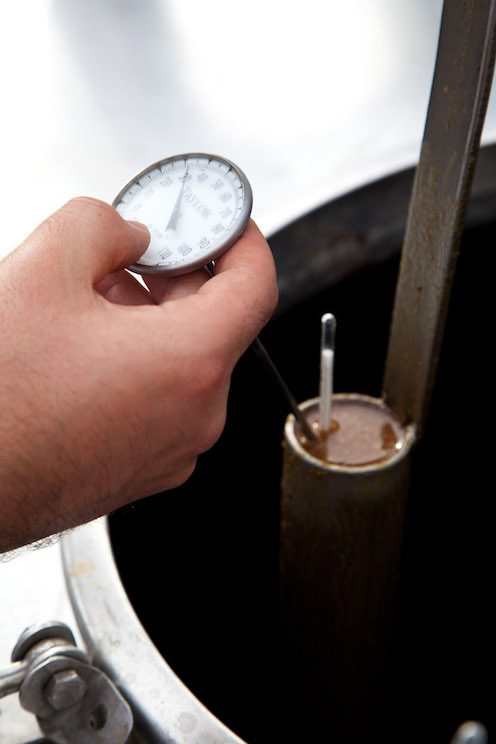 What's next?
The juice is now ready to be fermented.
To do so, we use our unique yeast strain that has been with the family for four generations.
¡DISTILLATION!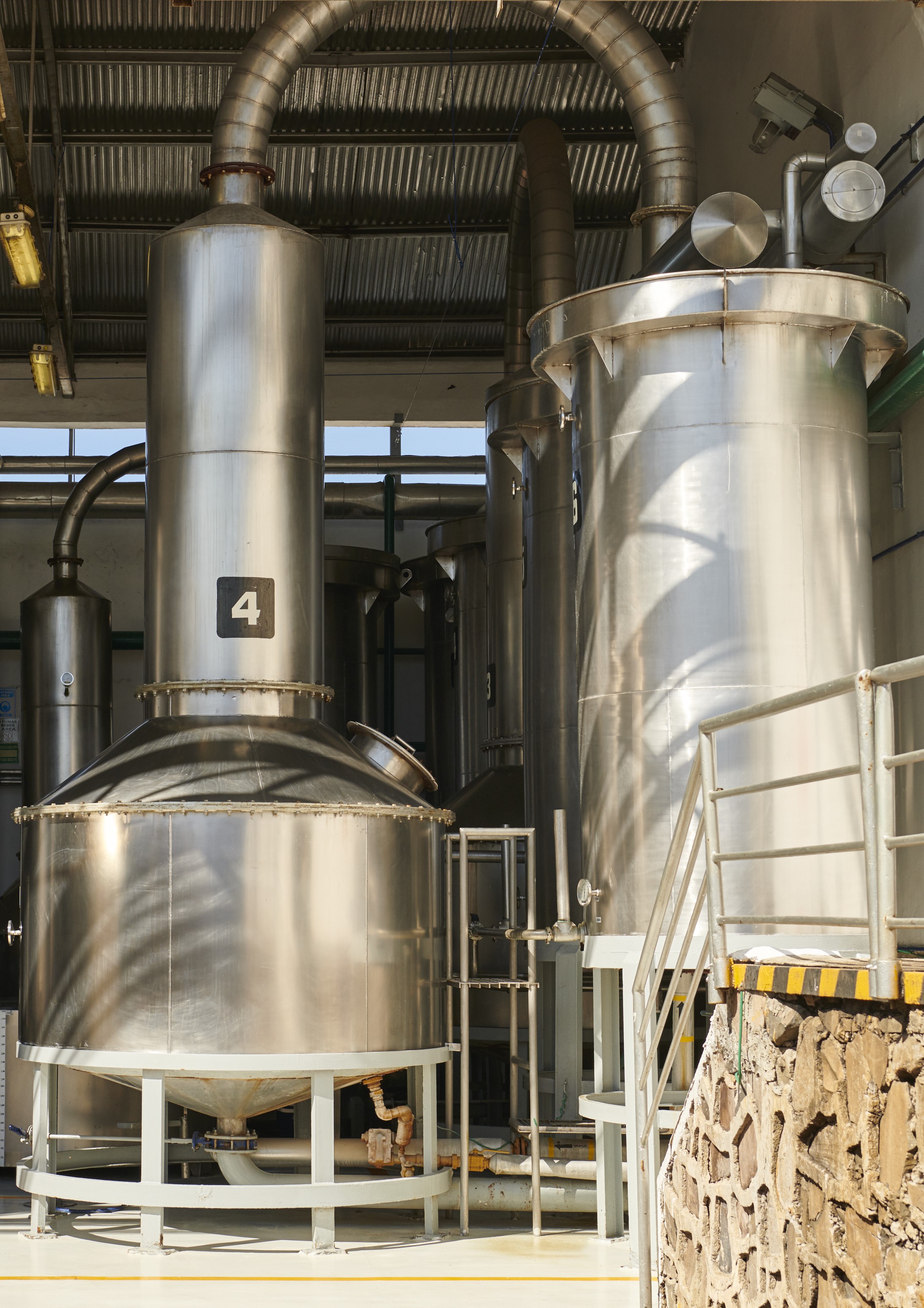 All good things come in twos:
As one of the few large-scale producers, we distil Sierra twice in traditional pot stills.
The double distillation process preserves the distinctive fruitiness we love so much in our Tequilas.
¡TEQUILA!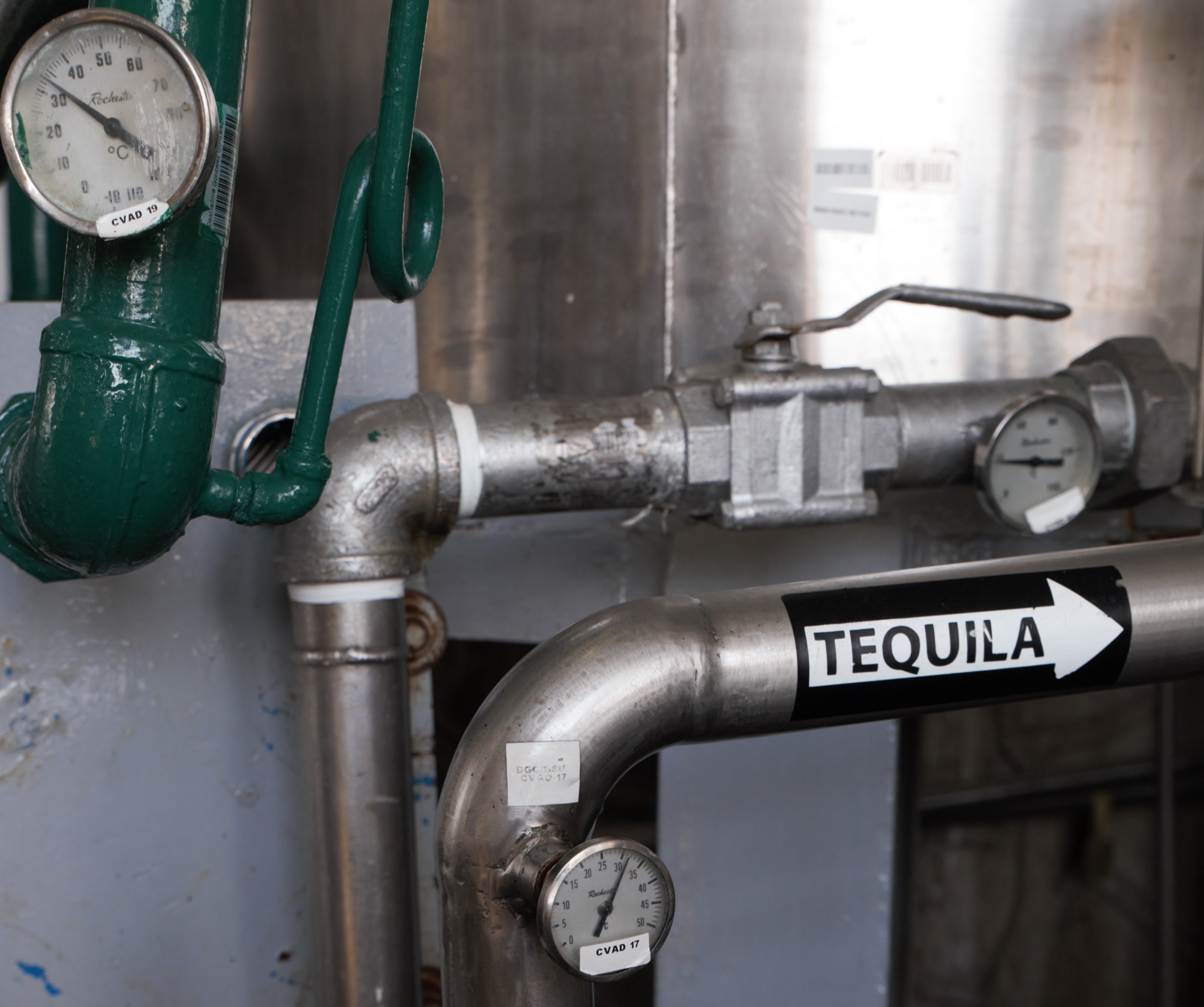 Nananananananana TEQUILA!
After the second distillation, we can finally call it Tequila. Yay!
¡TIME TO CHILL!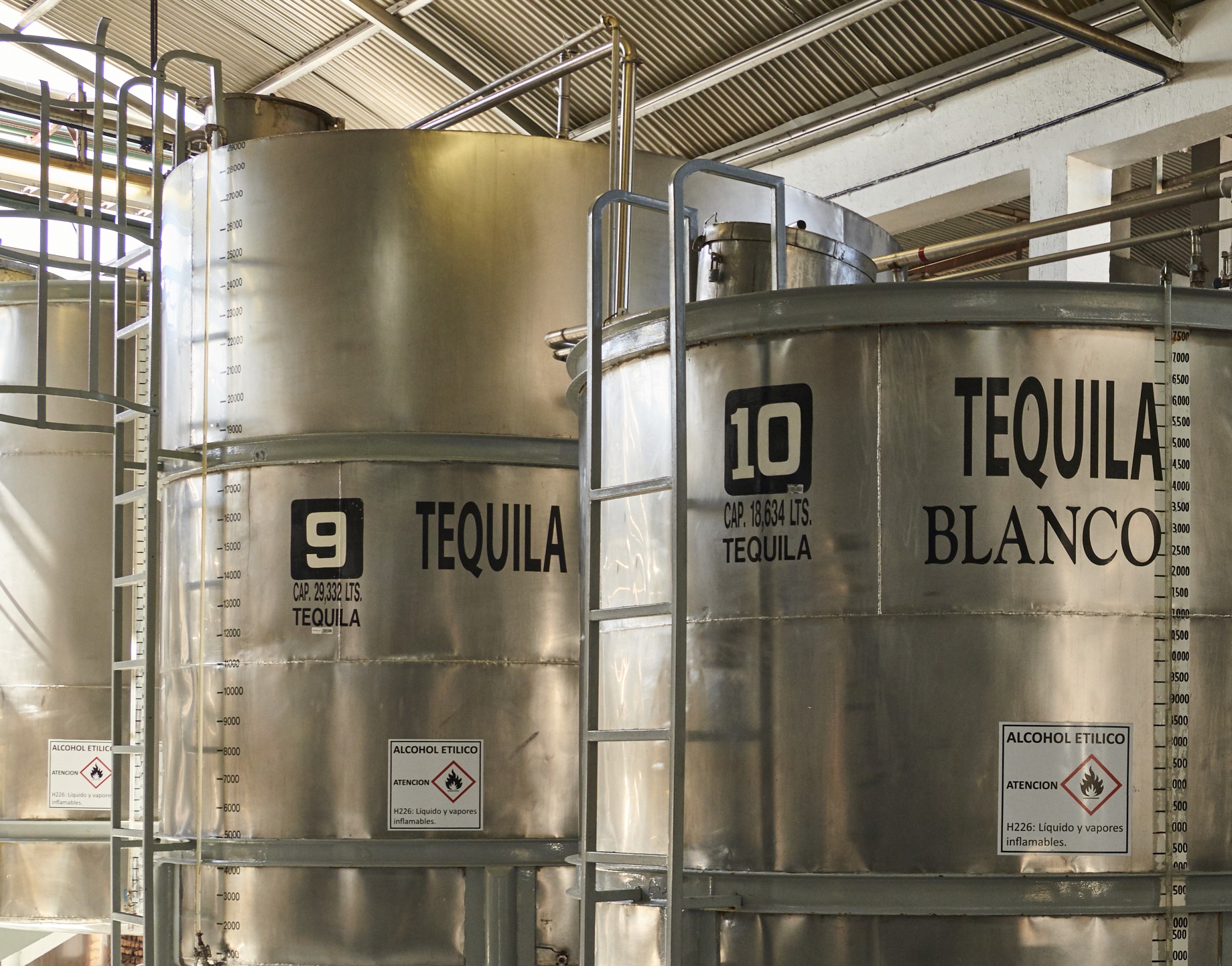 But not so fast - the party's not starting yet.
At the end of the production process, we let the fresh Tequila rest and harmonise for a few weeks in stainless steel tanks.
¡TEQUILA BLANCO,
PLATA, OR SILVER!
Tequila that is bottled directly after being distilled and harmonised is called Tequila Blanco or Tequila Plata. Internationally, you can also find it under the name Tequila Silver.
This Tequila is characterized by its clear appearance.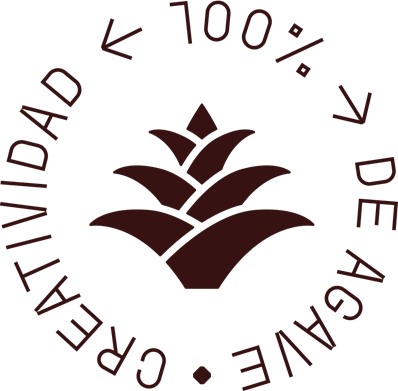 ¡AGED
TEQUILA!
When Tequila Blanco is put into barrels before bottling, it magically changes its colour and name.
After an aging process, the Tequila Blanco therefore becomes Reposado Tequila or Añejo Tequila.
We use US American Bourbon barrels for our Tequilas. The barrels give our Tequilas a more
smooth and rounded character, while keeping the typical fruitiness of Sierra. No sugar needed.

¡AÑEJO AND REPOSADO TEQUILA!
Rested Tequila is called Reposado Tequila.
Sierra Tequila Reposado is rested in oak
barrels for up to 9 months.
Aged Tequila is called Añejo Tequila.
Sierra Antiguo Añejo is aged in oak
barrels for up to 18 months.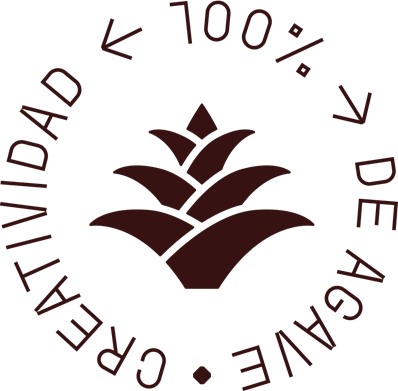 ¡BOTTELING!

And finally: Off into the bottle!
Our Master Distillers taste and blend various barrels and decide when our Tequilas are ready to be bottled.
Sierra Tequila is bottled in Mexico and Europe. This way you can buy Sierra Tequila in more than 90 countries worldwide with a much lower carbon footprint.
Sierra Antiguo is bottled only in Mexico. By law, 100 % de agave Tequilas have to be bottled in Mexico.
¡ICONIC SIERRA SOMBRERO!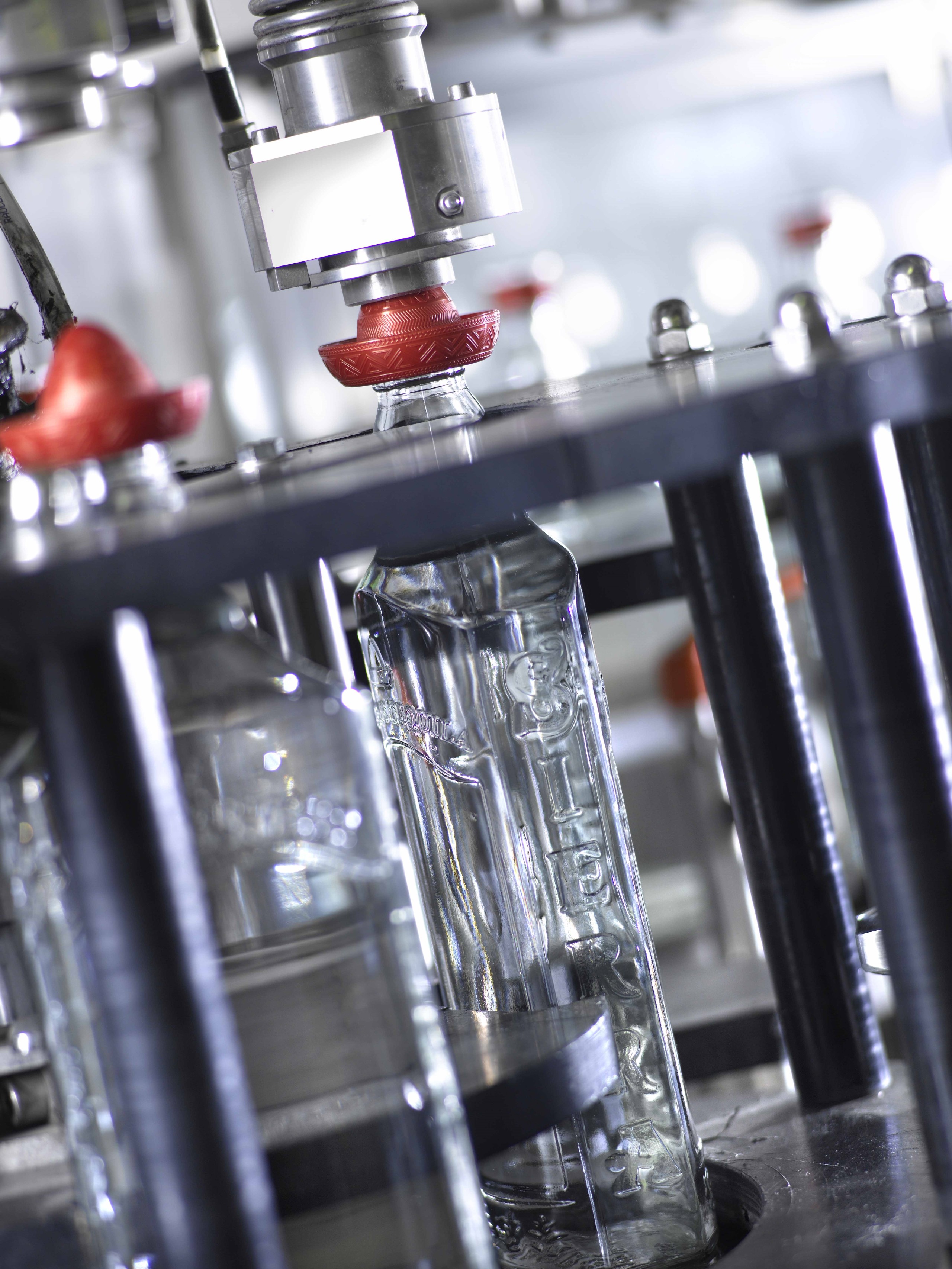 Hats on!
Our iconic Sierra sombrero on every single bottle marks the last step in our Tequila production process.
We strive to make our production process better and more sustainable every day. For example, the plastic in our sombreros consists of 100 % post consumer recycled plastic.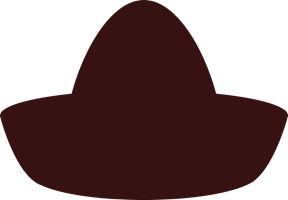 ¡HOME OF SIERRA!

Hot, but breezy: The whole Tequila production process of Sierra takes place at our Hacienda in the middle of Guadalajara, in Jalisco, Mexico.
The construction is perfect to age our Tequilas, since the open sides let the wind flow. It provides a pleasantly cool environment, protecting the barrels from the hot Mexican sun.